How do I place an order?

There are two ways of placing an order: you can order directly online through our website store OR you can call our hotline and make your order through the phone.

Do I have to create an account?

No, you do not have to create an account. Although you will be required to fill in your delivery address every time. We suggest that you create an account either through our website or through one of the social networks log in portals, this way your delivery address will be on our system making it easier for you to checkout immediately.

Is there a minimum value to an order?

Yes, there is a minimum order of EGP50.

Is there any delivery charge?

The delivery charge will be EGP10, and we currently only delivery in Maadi and 5th Settlement (Tagmou3 el Khams).

How do I know if my order is confirmed?

As soon as you place your order, you will immediately receive an email from Mzr3ty with an invoice confirming that we have received your order as well as a sms on your cell phone.

What if I want to make a bulk order?

Give us a call on our hotline to get the best offer possible for your bulk order: 012 22202559.

Order details

As soon as you place an order you will get an email containing all the details of your order as well as a sms confirming that you have placed your order. If you have an account, you can view all previous orders that were made through our store.
What are the available payment methods?

At the moment, we only have Cash On Delivery (COD), however, we are arranging to have online payments available very soon that will include Visa, Mastercard and Paypal.
What are the delivery times?

The delivery times depend on your location, i.e. Maadi or 5th Settlement (Tagmo3 el Khams). For a more detailed explanation, please go to Delivery Process.

Can I choose a specific time for delivery?

Yes, you can specify the delivery time based on your location.

Which neighbourhoods do you deliver to?

Currently, we only delivery to Maadi and 5th Settlement (Tagmo3 el Khams). We will be expanding our delivery zones soon.

What if I want to change the delivery address or time?

Contact us on our hotline to let us know of any changes to your order address or time: 012 22202559.

What if no one is at home during delivery?

We will call you to let you know that we tried to deliver. In that case you have two options: you can arrange another time for delivery of which you charged the first failed attempt and the second time OR if you would like to cancel your order, you will be charged the failed delivery charge on your next order.

Who will be delivering the order?

A Mzr3ty representative will be delivering your fruits and vegetables to your front door.

If you cancel your order several times.

We try to be as convenient as possible to meet your ever demanding schedules and needs, however if you cancel your orders several times consecutively, Mzr3ty reserves the right to ban you from shopping with us again.
MZR3TY®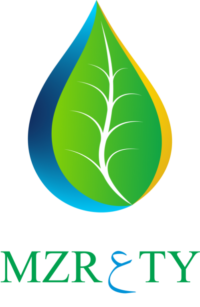 At Mzr3ty, we deliver the freshest groceries directly to your doorstep! You can choose your favorite groceries anytime at the comfort of your cozy home. With stringent quality checks, your groceries will arrive fresh and ready to be cooked.